Since 2016, Google has produced a yearly series of reports on the internet economy of Southeast Asia, highlighting industry insights and forecasts for the following year. The reports have become a key piece that is used in various consultancy projects across both governmental bodies and private sectors, which rely heavily on the information in their sector-specific analyses.

In 2019, we were commissioned to design the report—the first time since Google has chosen to engage an external agency.

The theme for 2019 was Swipe Up and to the Right: Southeast Asia's $100 billion internet economy. Inspired by the gaining traction of smartphones and mobile apps in Southeast Asia, the key visual depicted swiping motions that mimicked the unlocking of smartphones to access the various apps.
The same design language was further applied to graphs and infographics.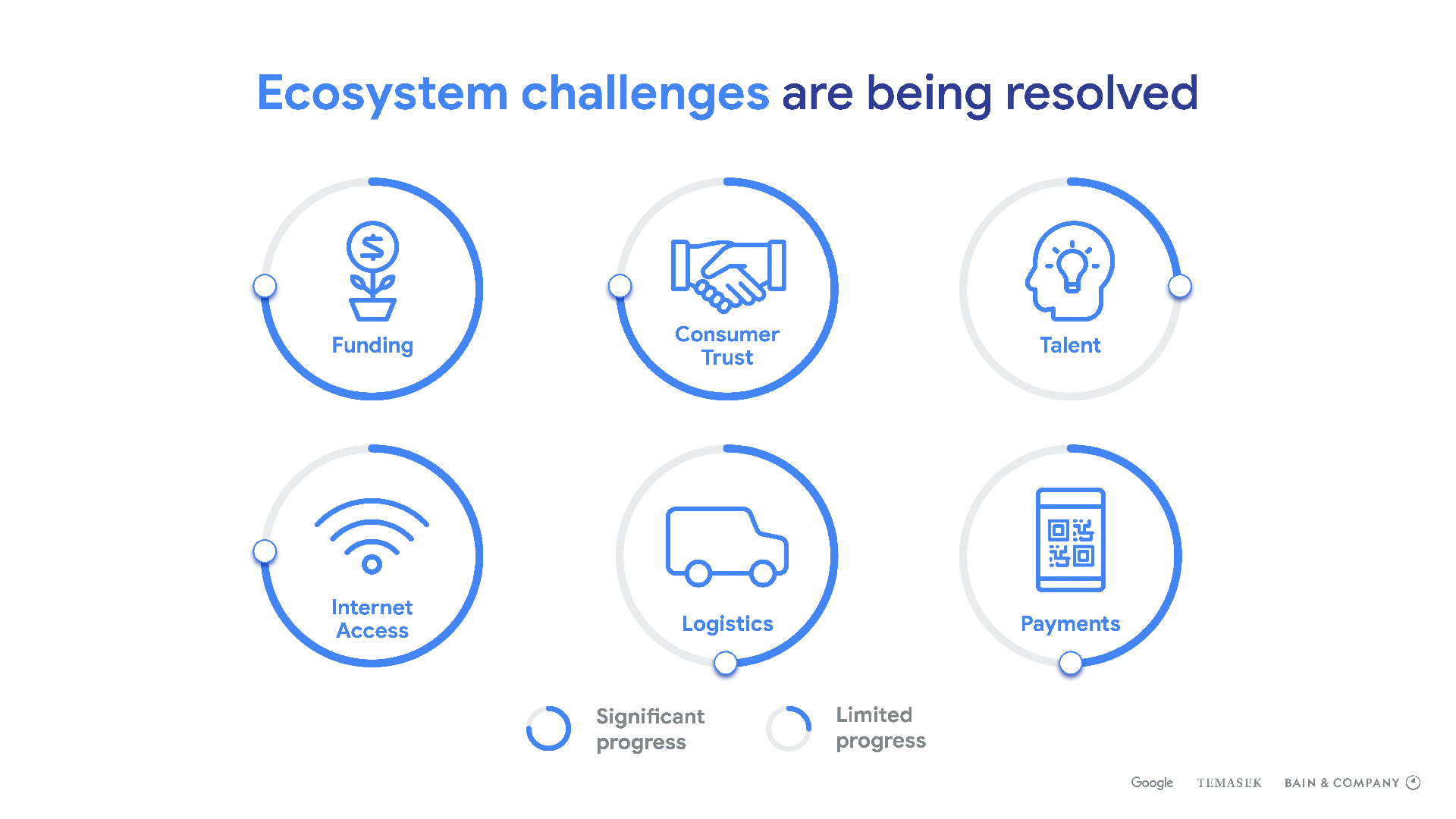 Illustrations were also deployed to fuse with different sections of the reports, ranging from Growth Opportunities Beyond Metros to Digital Financial Services.

For the full report, please click here.