Emotive, Adaptable, and Illuminating, The LASALLE Show 2021's identity is inspired by the movement of light. The design comprises multiple shades of gradients that are akin to a prism refracting light. The gradient shades further morph into various abstract tints, forming sub-identities that represent the different disciplines.

LASALLE graduates are known to be adaptable, with their ability to fit into various workplaces and industry demands. To represent this, the forms containing the copy and gradient shift across one another in a seamless and malleable nature.


Photographer: Khoo Guo Jie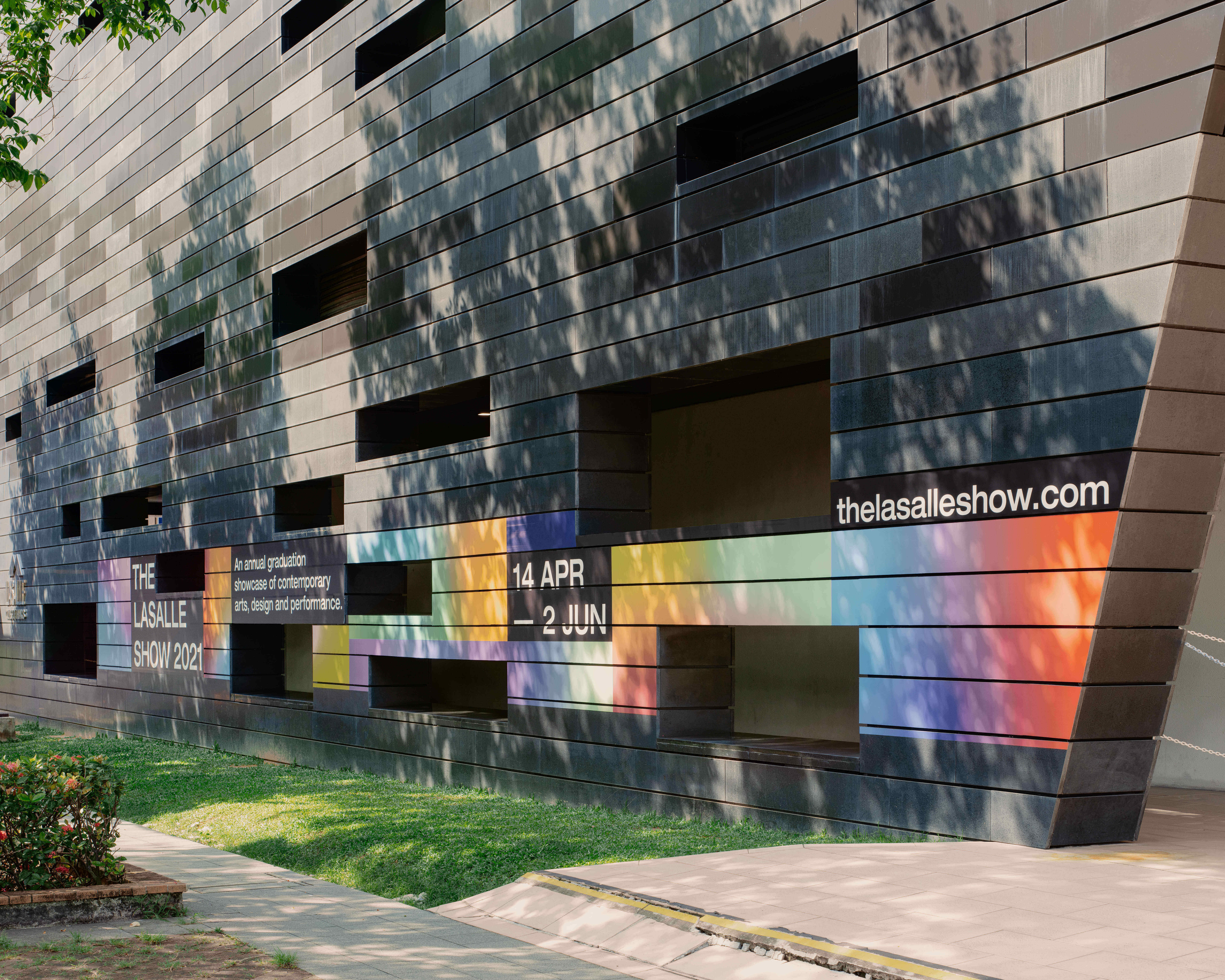 The experience is further enhanced with on-site Augmented Reality Instagram filters. From one that changes and dances when someone enters / exits the lobby door, to floor markers that deliver a floating frame for group photos (in safe and limited numbers), the identity encourages further interaction across the physical and augmented digital realm.