The State of Print is back at the National Design Centre Level 1 Main Atrium and Gallery.

Physically browse the winning works of D&AD Awards. Immerse in the writings of Pang Xue Qiang. Check out the past and present day 'relics' of TypesettingSG, Kin Yiap Press, and RJ Paper. Flip through the contributed posters of more than 40 posters from designers of more than 30 countries as they reacted to the theme of 'Is Print Dead?'.

Dive into the specially written Think Pieces by The Brand Identity (featuring Socio, Omnigroup, Studio Ground Floor and Warriors Studio), Richard Baird (BP&O), Jeremy Leslie (magCulture), Florence Fu, or read the interviews with North East Co, Counter-Print books, and Aditya Bayu.


Photographer: Johnston Lim / Form Practice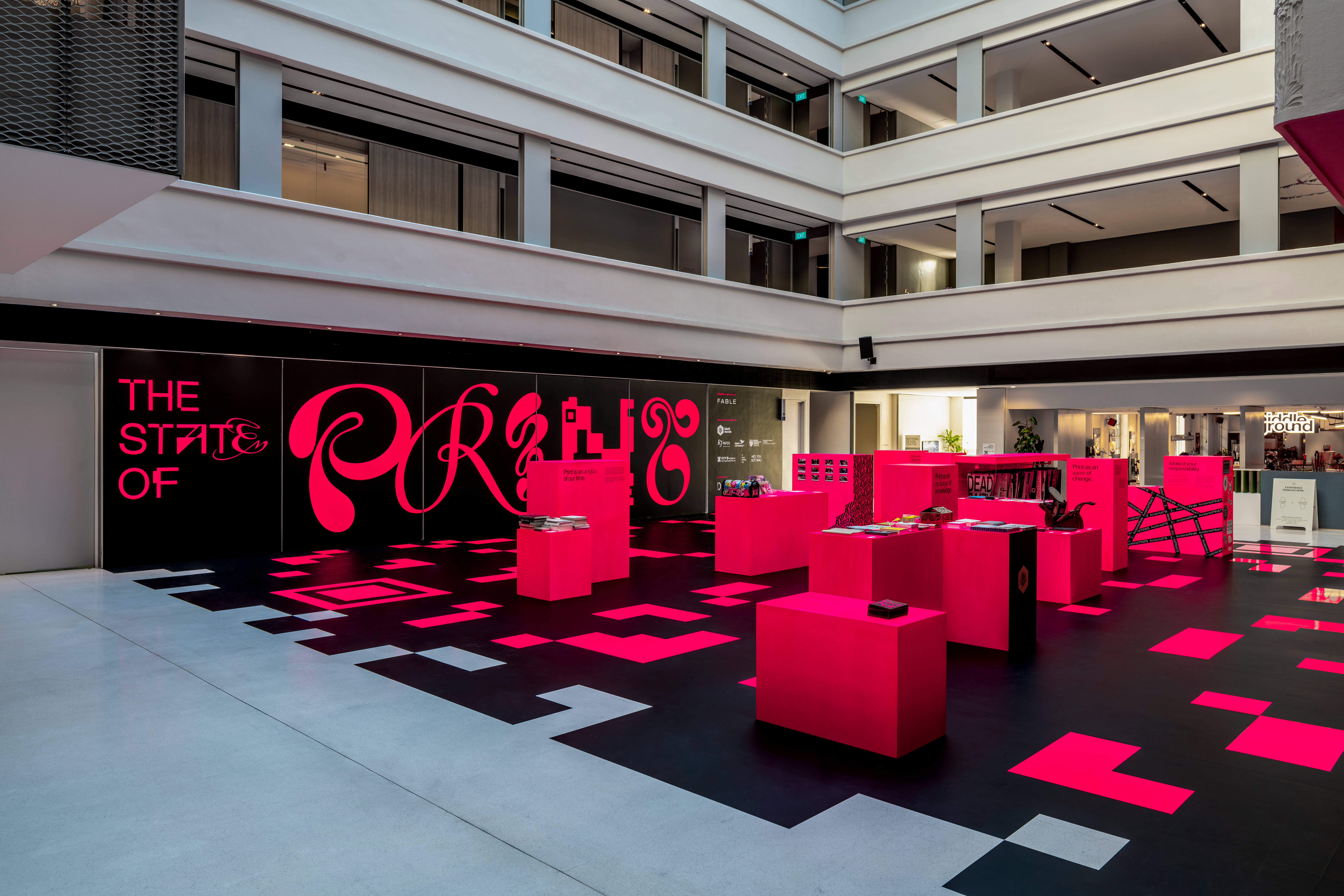 ---
Every month, Jane of RJ Paper sees heaps of paper waste destined for the incinerator. Two years ago, she embarked on a mission to give them a new lease of life—by making her own paper. This is her story.

Browse the handmade publication specially made for her. Revisit the selected calendars, paper swatches, and collaterals through the generations. Check out The Diary of Jane section at the National Design Centre.

Special thanks to our partner at Paper Carpenter for the beautiful benches and allowing us to decorate them.
---
During times where digitalisation is taking over the world, New Wave is a platform for the best student print works to shine.
The showcase will take place during the entire month of July at the National Design Centre, Level 1 Gallery.
---
The Impossible Bookstore is a curation of selected works from the world of print. Check out books on display like art exhibits in a museum, flip through special editions, or run your fingers across pages in Braille (specially loaned to us by the Singapore Association of the Visually Handicapped.
We also feature Think Pieces that include interviews, thoughts, and long-form writings from various leaders, thinkers, and change-makers in the international design industry:
https://thestateofprint.xyz/Think-Pieces
The primary logo is a mixture of different WIP typefaces + Terminal Grotesque from Velvetyne Type Foundry to represent 'global diversity'. Also, we made a secondary logotype with the word 'IMPOSSIBLE' to look like a vertical stack of books because we are fickle-minded and have nothing better to do. If you want a long-ass deep design rationale bullshit, DM us and we will cook up something.
Contributors: Aditya Bayu / Basheer Graphic Books / Counter-Print / Florence Fu / magCulture / North East Co / Richard Baird, BP&O / Slanted Publishers / Poppy Thaxter, The Brand Identity / SocioDesign / Omnigroup / Studio Ground Floor / Warriors Studio
---
At HEY HEY HEY, we collaborated with Hey, You Got Mail! (a young ground-up initiative for the elderly to combat social isolation) and invited artists to contribute limited edition Risograph-printed postcards. Incorporating p5.js, the algorithm turns code into design, which is then Risograph printed on a card in all its splendid vibrancy.
Inviting visitors to write messages to them, we attempt to connect the young and old; coding and print; showing that Gen Zs have both the heart and the art.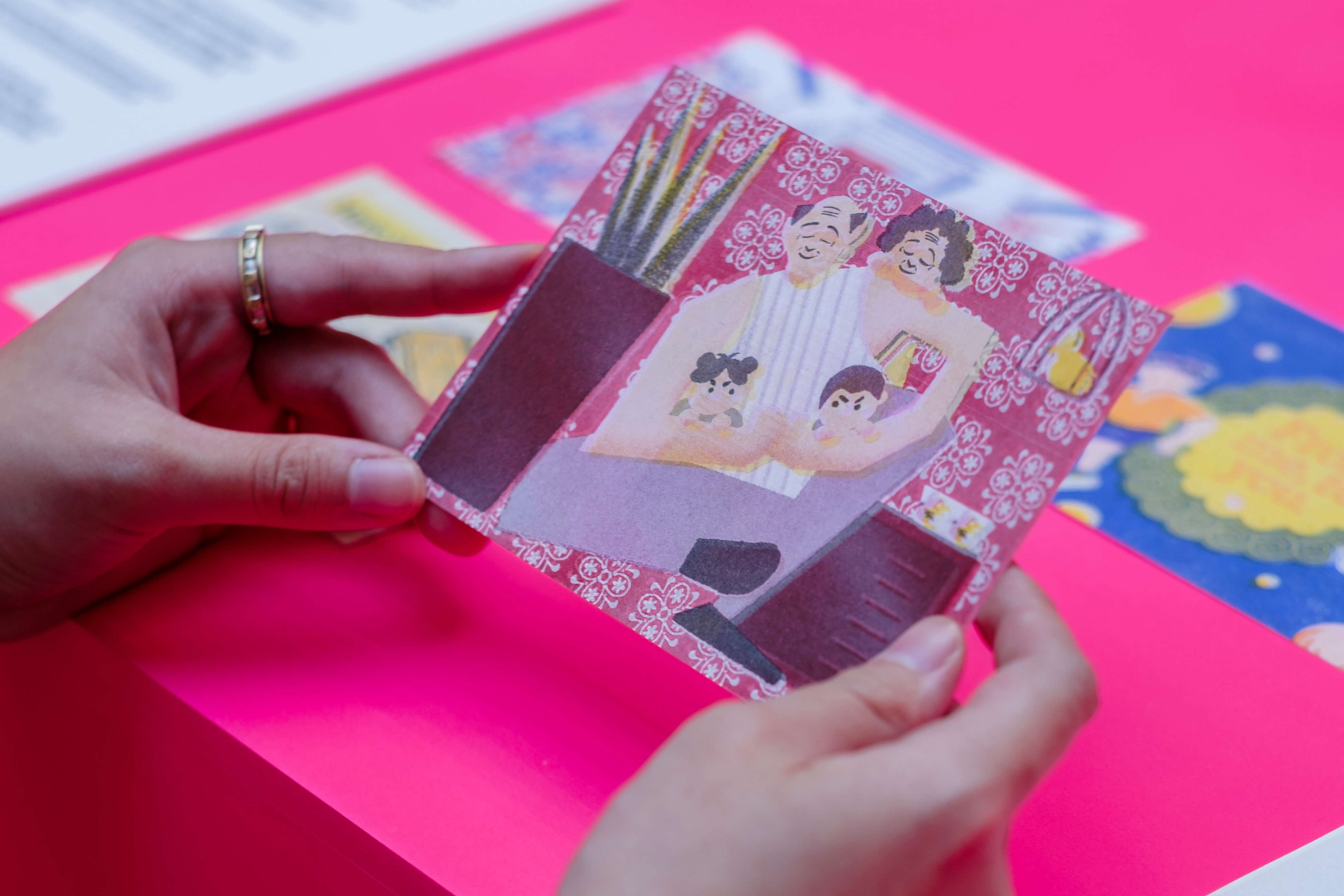 ---
The State of Print present D&AD Talks. Print has a rich history, and is highly adaptable to the 21st century and beyond. Through the lens of shifting times, esteemed names gather to discuss the role and contributions that Print has offered to society.
Speakers: Vanessa Eckstein, Blok Design / Pann Lim, Kinetic Singapore / Norio Nakamura, Norio Nakamura Studio / Kotoko Koya, D&AD (translator for Norio Nakamura)
Moderator: Debbie Millman
---
Documentation in progress.